IGTEC, LDA, has in its engineering department high skilled professionals, with more than 20 years of experience in powder coating equipments..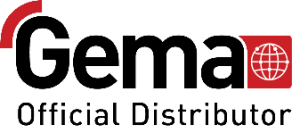 IGTEC, LDA, is since the year 2006, official agent in Portugal of the world leader company of electrostatic powder coating equipment, Gema Switzerland. We are also official agents Gema Switzerland in the Brazilian market.
See our electrostatic powder coating equipments. We combine the industry's most advanced technology with the most effective market after-sales service.